Northgate Lakes
Location: Orlando, Florida
University: University of Central Florida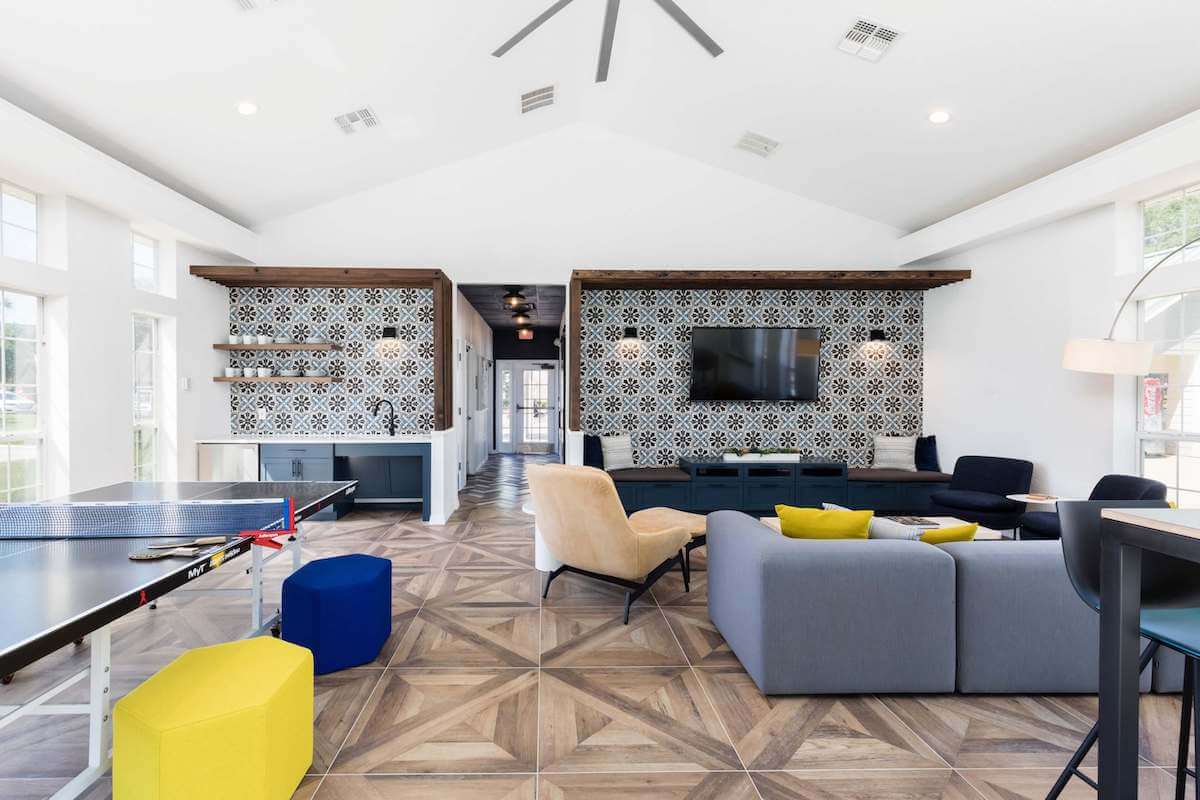 Background
Northgate Lakes is a 710-bed, purpose-built student housing property adjacent to the University of Central Florida campus. Campus Advantage acquired the property in July of 2013. The property had historically performed at the top of the market for occupancy due to its premier location, but rented at a discount to competitors due to the amenities and exterior being older and in need of enhancement. Campus Advantage devised a strategic capital plan which focused on addressing deferred maintenance and updating the units, as well as repurposing and refreshing the common area amenities. The upgrades were completed over the course of two academic years and were completed in the summer of 2018. Following these strategic upgrades, Northgate Lakes saw a 10.5% rent growth over a two-year period, maintained 100% occupancy year-over-year, and increased resident retention by 10%, reaching a 40% retention rate.
The District on Luther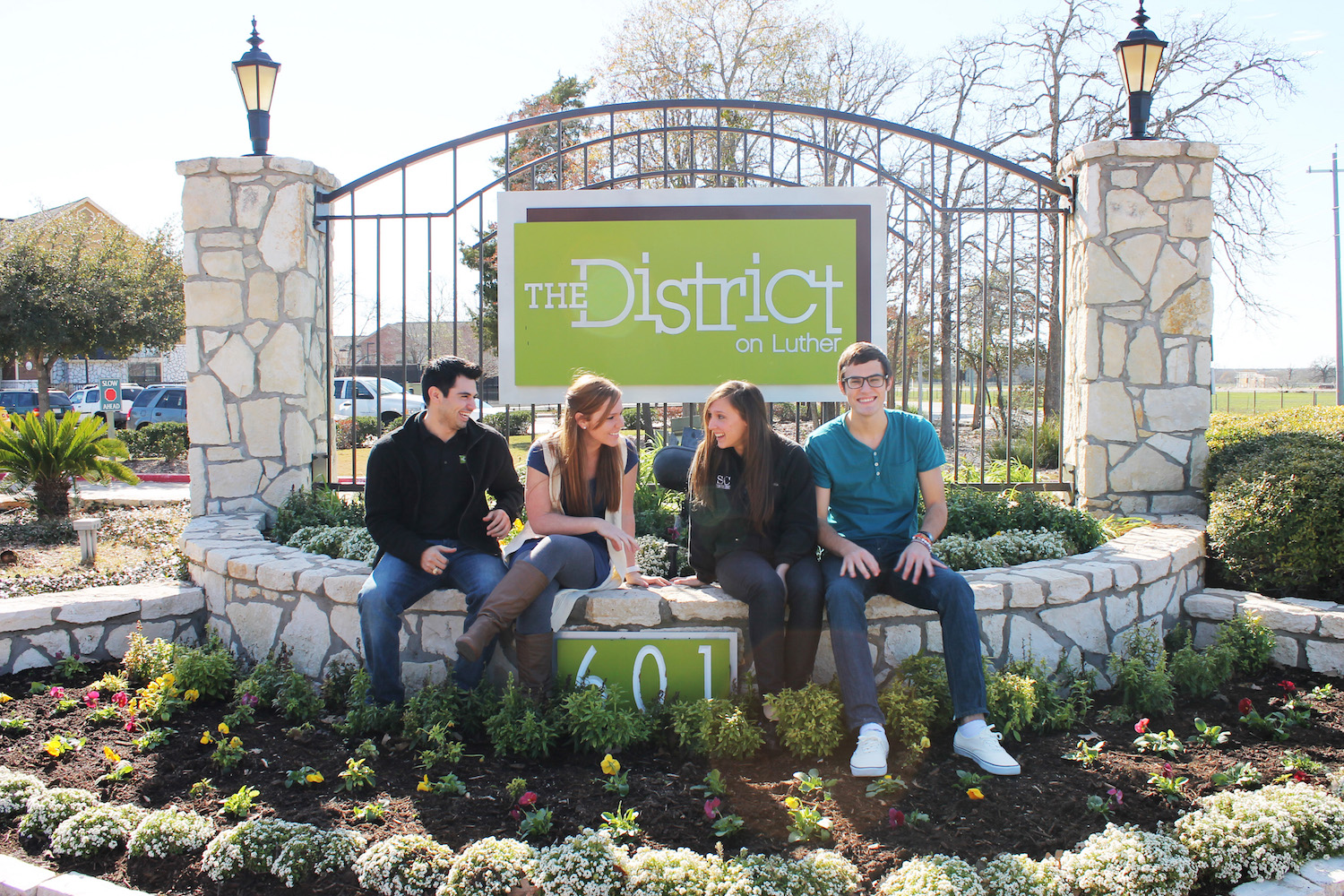 Since Acquisition: The property was purchased at approximately 25% below replacement cost. A $2.4 million capital plan was initiated to bring the property more curb appeal and enhance the clubhouse and amenities. Campus Advantage managed the asset prior to purchase, giving us a unique perspective into its potential in the marketplace. NOI is a cumulative 7.8% above pro forma NOI since inception.
Role: General Partner of JV with Institutional Investor
Location: College Station, TX (Texas A&M)
Acquisition: May 2010
Total Cost: $27.09 million
Beds: 1,098
Strategy: Value-Add
Loan-to-Cost: 54%
Click here to visit the property website
The Marq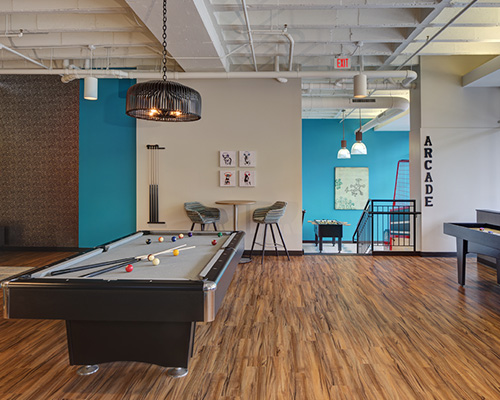 The Marq was 81% occupied at acquisition and had a poor reputation in the Marquette student-housing market. The asset had dated and unused amenities in addition to lacking typical student-housing amenities, such as a computer lab and sufficient Internet bandwidth. Upon acquisition, Campus Advantage invested $830,000 in capital improvements to update and make additions to the common area amenities. The capital improvements included a complete renovation of the first floor lobby/clubhouse and laundry facilities, and the addition of a computer lab, a yoga studio with Fitness On Demand, a fresh market, a study room, and a tanning room. The Internet bandwidth was increased and connectivity issues fixed. In addition to the physical transformation, the property went through a complete rebrand from "2040 Lofts" to "The Marq," which included a new logo, website, and all advertising materials through Catalyst.
Role: General Partner of JV with Institutional Investor
Location: Milwaukee, WI (Marquette University)
Acquisition: March 2014
Beds: 612
Strategy: Value Add
Purchase Price: $26.6 million
Total Investment: $28.1 million
Loan-to-Cost: 38%
Occupancy stabilized at 96.2% for 2015-16 AY
YOY effective rate growth of 3.1% for 2015-16 AY
NOI Increase since Inception: 49%
35.5% IRR (unrealized)
1.61x MOIC (unrealized)
Campus View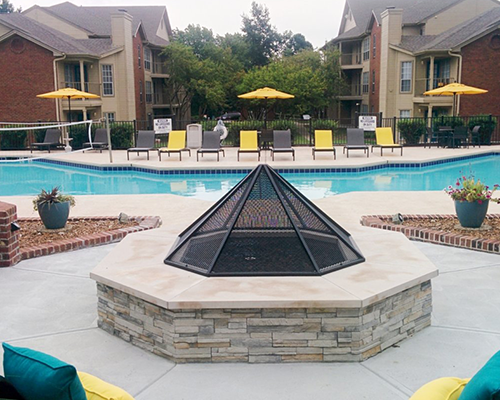 Campus View presented a unique opportunity to acquire an older, first-generation student housing asset managed by a conventional apartment owner/operator. The property suffered from deferred maintenance and a lack of student housing focused management. Upon acquisition, Campus Advantage implemented its Students First™ Residence Life program as well as invested nearly $2.8 million in capital. Over the course of the next five years, Campus Advantage was able to secure and grow a master lease arrangement with the University of Missouri, as well as renovate nearly 70% of the interior units. The property was sold in July 2014.
Role: General Partner of JV with Institutional Investor
Location: Columbia, MO (University of Missouri)
Acquisition: March 2008
Beds: 656
Strategy: Value Add
Purchase Price: $13.5 million
Total Investment: $16.2 million
Loan-to-Cost: 68% (loan assumption)
Sold July 2014 for $27.2 million
NOI Increase since Inception: 154%
Outperformed Pro Forma NOI by 23%
25.1% IRR (realized)
3.1x MOIC (realized)