Campus Advocate Fall 2021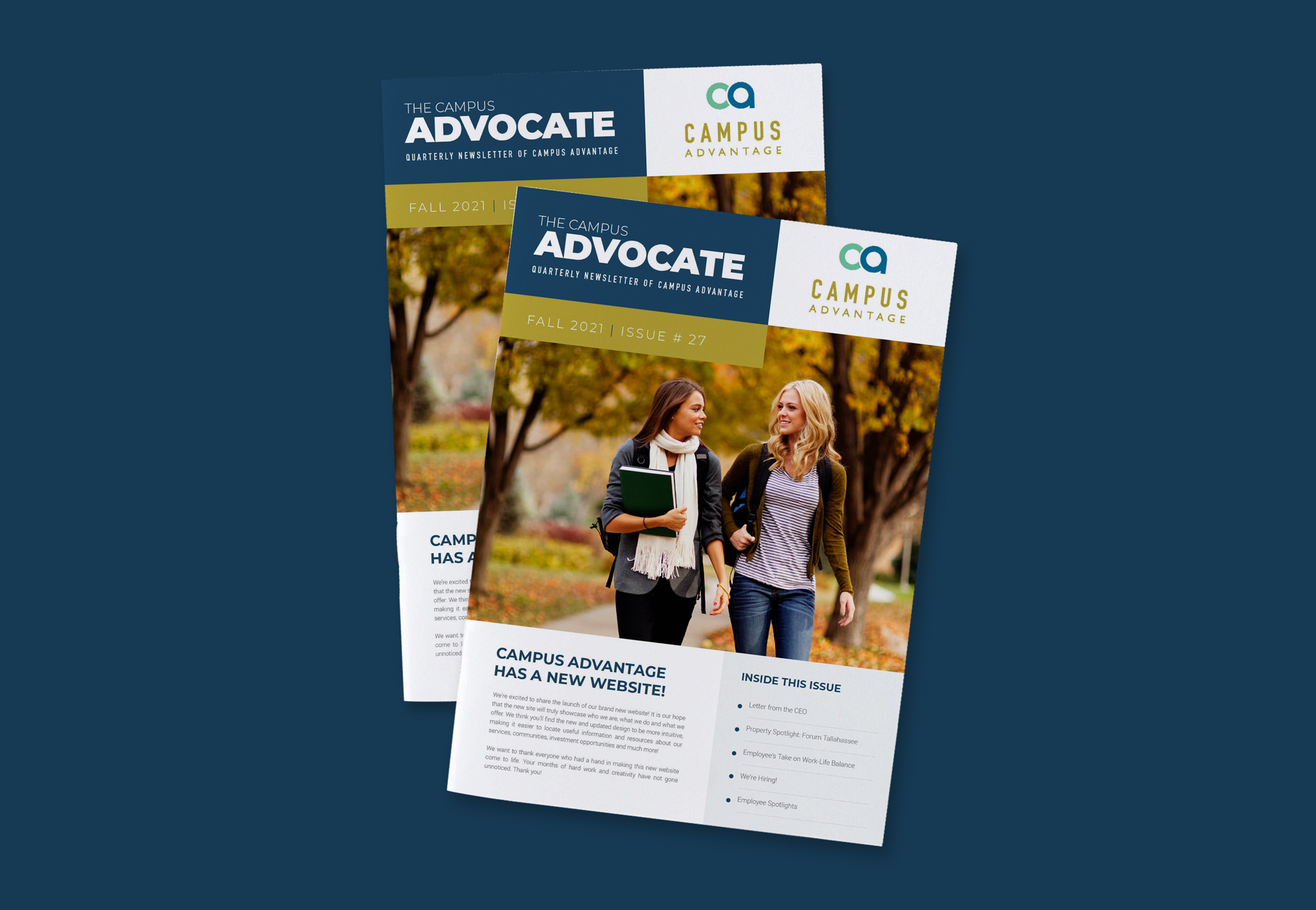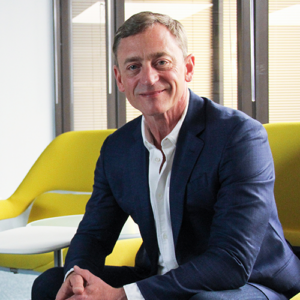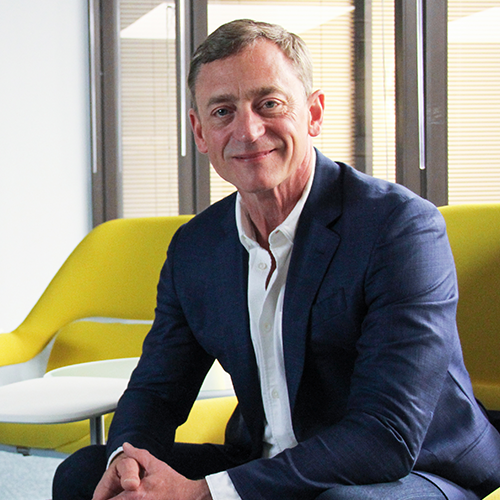 Fall has finally arrived here in Texas and after a long, hot summer, this season is always a welcome change for those of us here in the South. I don't know about you but everything about Fall reminds me of the constant change that surrounds us: the leaves changing color, the transition from warm summer nights to cool fall mornings, and the days getting shorter as we head into daylight savings time. With that change also comes a sense of accomplishment as we reflect on the past few months and look ahead at the priorities and opportunities that await us, professionally and personally, for the remainder of the year.
For a lot of our residents who call Campus Advantage properties "home", it's also a time of change as they embark on a new and exciting step in their lives and education. Each and every one of our team members works tirelessly to provide our residents with an immediate sense of community, from the moment they walk in the door, and I am beyond grateful for the hard work and effort they put into placing the needs of our residents above their own. This, in combination with our stellar leasing team's efforts, resulted in a Fall 2021 occupancy rate of 94.8% and 13 properties hitting the 100% leasing mark. An incredible accomplishment that, again, is a direct reflection of our team members' dedication.
Speaking of change, we were excited to officially roll out our new website in September! Our goal with the new website is to provide visitors with a more intuitive, informative and easy-to-use design that showcases the who, what, and why of Campus Advantage. We hope you enjoy the new website as much as we do!
This summer, we were fortunate enough to welcome our new CIO, Scott Barton, to the Campus Advantage team. Scott has a wealth of investment and real estate sector experience and is going to be an invaluable asset to our company and executive team. We couldn't be more excited to have him on board and look forward to him building upon the solid investment and property management foundation already in place here at Campus Advantage.
Looking ahead, I am confident that the remainder of the year will continue to be a successful one not only for Campus Advantage but for the industry as a whole. The industry outlook continues to seem promising and we eagerly anticipate all that is in store in the months ahead.
I, as well as the entire Campus Advantage leadership team, thank you for your ongoing support and wish you all the best for the remainder of the year.
With gratitude,
Mike Peter, President and CEO
Campus Advantage has a new website!
We're excited to share the launch of our brand new website! It is our hope that the new site will truly showcase who we are, what we do and what we offer. We think you'll find the new and updated design to be more intuitive, making it easier to locate useful information and resources about our services, communities, investment opportunities and much more!
We want to thank everyone who had a hand in making this new website come to life. Your months of hard work and creativity have not gone unnoticed. Thank you!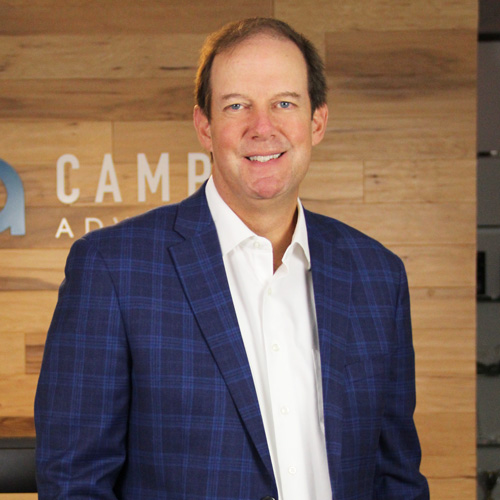 This summer, we welcomed Scott Barton, Chief Investment Officer (CIO),  to our Campus Advantage team.
Scott brings more than 20 years of experience in commercial real estate acquisitions, development , asset management and brokerage to Campus Advantage. As CIO, he will lead Campus Advantage's Investments division, overseeing all acquisition, development, asset management and capital efforts. His investment expertise and proven leadership skills, combined with his real estate sector experience will serve him and Campus Advantage well in this role and we couldn't be more excited to have him on board! Welcome, Scott!
​
Property Spotlight: Prado Student Living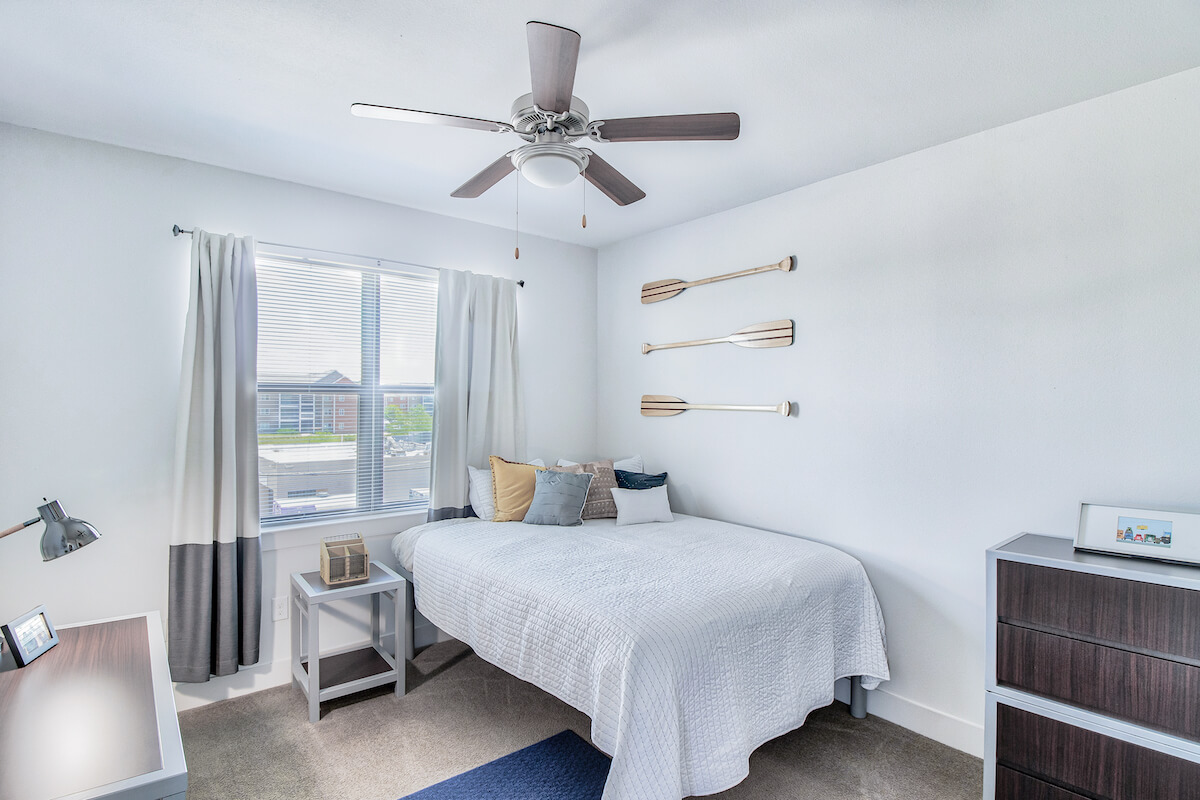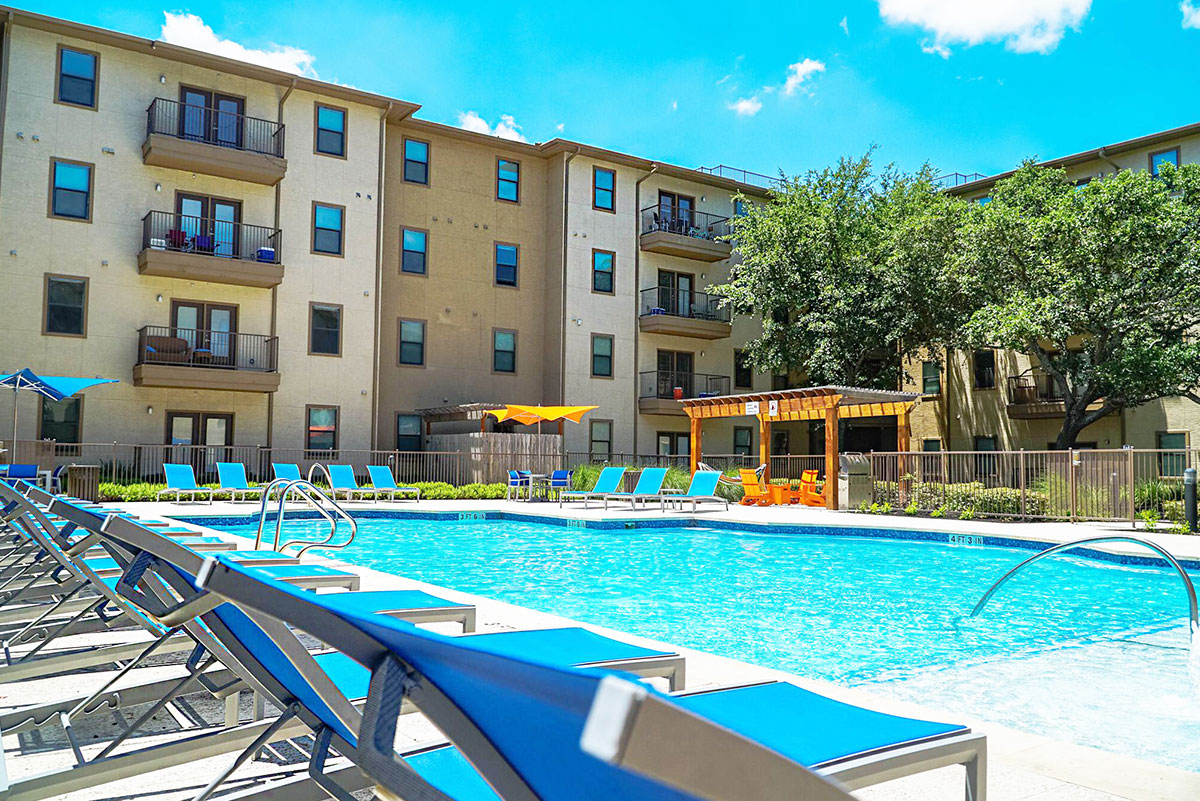 Located in San Antonio, Texas, Prado Student Living is a 160 unit, 472 bed community offering one-, two-, three-, four- and five-bedroom floor plans. Amenities include 24-hour fitness center, yoga studio, computer lab, game room, and a resort-style pool. The community is within walking distance of University of Texas, San Antonio and has retail space on the first floor featuring several restaurants and a coffee shop. Prado is currently 100% occupied and is committed to offering the best customer service to all residents.
Employee's Take on Work-Life Balance
By Priscilla Navarro, Payroll Specialist
For me, finding work-life balance means that I get to enjoy my day-to-day life. It's very important to provide the best service and work to all of the employees I interact with at Campus Advantage, and at the same time, have the energy to spend quality time with my family.
Through the years, I have found that maintaining my mental health is one of the top priorities to achieve a good balance between work and life. Finding the tools that can help you maintain that balance is important; whatever works for you — for me, it can be something as easy as asking for advice from a friend or co-worker or having a good walk to unwind.
To stay organized and prepare myself for the day, I begin by creating a checklist in the morning and prioritizing what I need to work on. Then, I also schedule 10 to 15 minutes of time to knock out small personal tasks. When I get home, I decompress and focus on my personal life. I try to move around, go to the park, or enjoy a movie or call with my friends or family. It's so simple, but it's very effective in getting me ready to deal with any challenges I might have the next day — to face them with the best attitude and mindset.
I'm very lucky to work for a company that really cares about their employees' overall well-being. In the HR department, we have lots of challenges every single day, but our team is the best I have experienced. Their support really helps me tackle the day. We are also encouraged to take personal time off when needed, to decompress or just to enjoy life. During time off, I really appreciate that I don't need to worry about something urgent at work not being taken care of, because I know I will be supported in every way from each of my teammates.
Outside of work, I like to listen to and explore new music or songs that bring my energy up, as well as look for new recipes or ingredients to try. I think two of the best things in life are music and food; I really love both. Also, since I moved to Austin, I really like going to the different parks in the city with my dog and family. Just getting to explore a new place, going outside and enjoying the good weather really helps with any stress I might have. 
STUDENT HOUSING INVESTMENTS
Student housing's recession resilience makes it a value-add investment during times of economic uncertainty. If you or someone you know is interested in an expanded investment portfolio, Campus Advantage specializes in all aspects of student housing — operations, marketing, consulting, development, and acquisition — and has delivered excellent returns for over a decade. Learn more about our investment fund opportunity here.
Why Post-Pandemic is the Time to Invest in a Student Housing Consultant
While overall, the student housing sector fared well throughout the duration of the pandemic, particularly compared to other real estate asset classes, it was no surprise that individual properties and markets experienced a less-than-favorable outcome. Whether it was high turnover, low collection rates, poor resident retention, or lower pre-leasing and/or occupancy results that led to underperformance, there are a few tactics a student housing consultant can employ that will bring your asset back on track to meet goals and expectations. Read more.
ALEXANDRA HILDEBRANDT – Vice President of Information Services
NANCY FLOYD – Operations Specialist
SARAH SLIFE – Operations Specialist
SHERICE GRANT – Accounts Payable Coordinator
KATY SMERKO – Senior Vice President of Operations
JASMINE RIVERA – Learning & Development Manager
MARIANNE FARRINGTON – Regional Manager
At Campus Advantage, we truly believe our team is the core of our success. And when it comes to seeking out new team members, we look for people who will contribute to that success and who love to learn, enjoy innovating and testing the latest technologies and trends, and are passionate about making raving fans of our residents and clients.
Over the past year, despite the challenges the pandemic presented us and the industry, we continued to hire employees who embody and embrace the Campus Advantage dynamic personality, core values, and vibrant culture, and have helped drive our overall success. In just a short time, they've contributed to thriving student communities that drive value for our partners — and have fun while doing so!
Do you know a motivated, energetic individual who wants to be part of a company dedicated to developing and inspiring employees to achieve their full potential? Or who would be a great fit for the student housing industry? Check out our open positions and send them our way!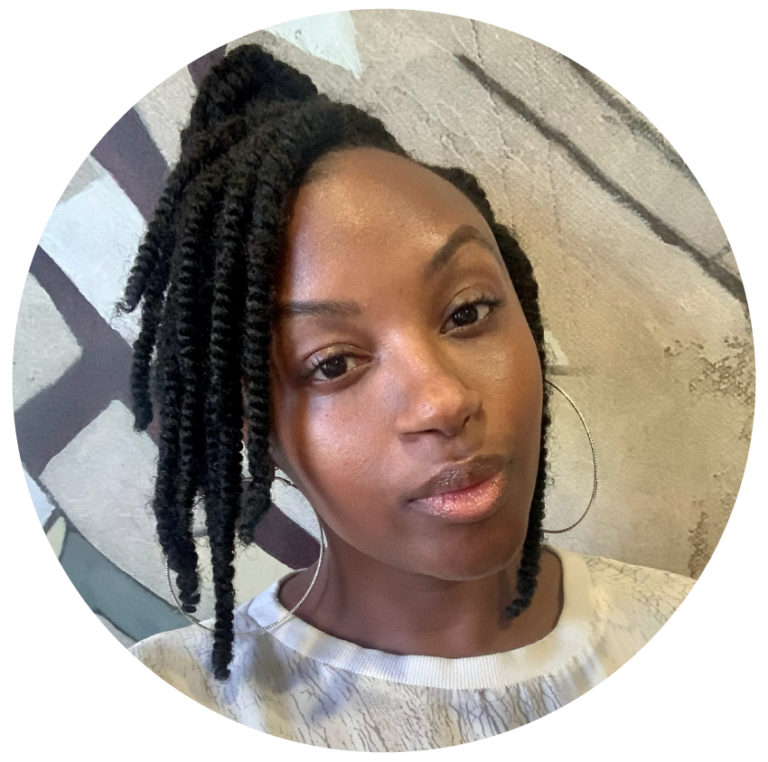 Whitney Mack is Chasing Her Dreams
Starting with Campus Advantage in July 2019, her job title is the General Manager of The Forum in Tallahassee. Overseeing a staff of 15, Whitney leads the team in making sure residents are happy and fulfilled. With aspirations to move into training and development, Whitney uses her 10 years of student housing experience to teach and mentor others, helping them grow in their careers. She shares the Norah Jones song that means the most to her, her motivation for work each day, and how she makes sure The Forum stand out in the market to attract residents.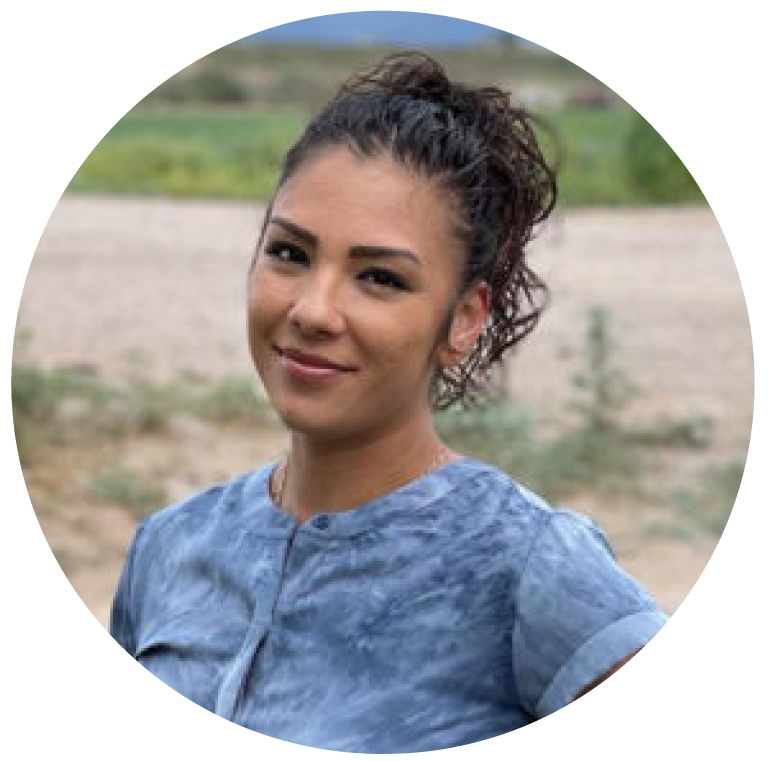 Denise Robles is a Girl on Fire
Denise Robles has been with Campus Advantage for more than three years, and during that time she has been an essential part of the team. As the Property Manager and General Manager at The Flats at Ridgeview in Las Cruces, New Mexico, she is instrumental in helping her team put Campus Advantage's four core values – integrity, intelligence, passion and MOJO – into action, on a daily basis. Denise has risen through the ranks with Campus Advantage, starting out as a Leasing Manager before earning her spot as General Manager thanks to her hard work and dedication to her team. She discusses with us what first brought her to Campus Advantage, what motivates her and what she admires most about her team.