topic:
Development Projects
Liv+ Gainesville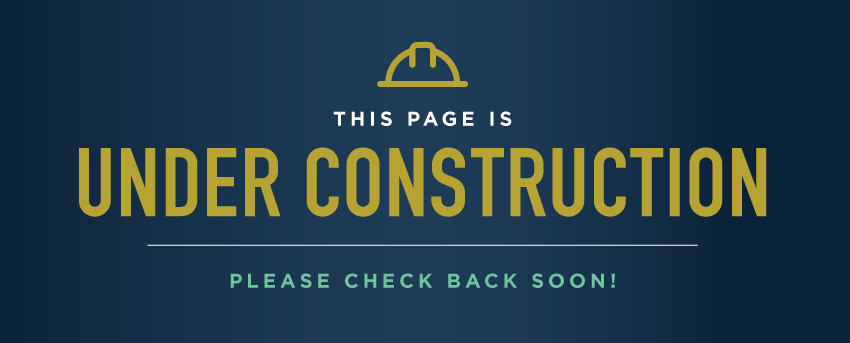 Moontower
Location: Austin, TX
University: University of Texas at Austin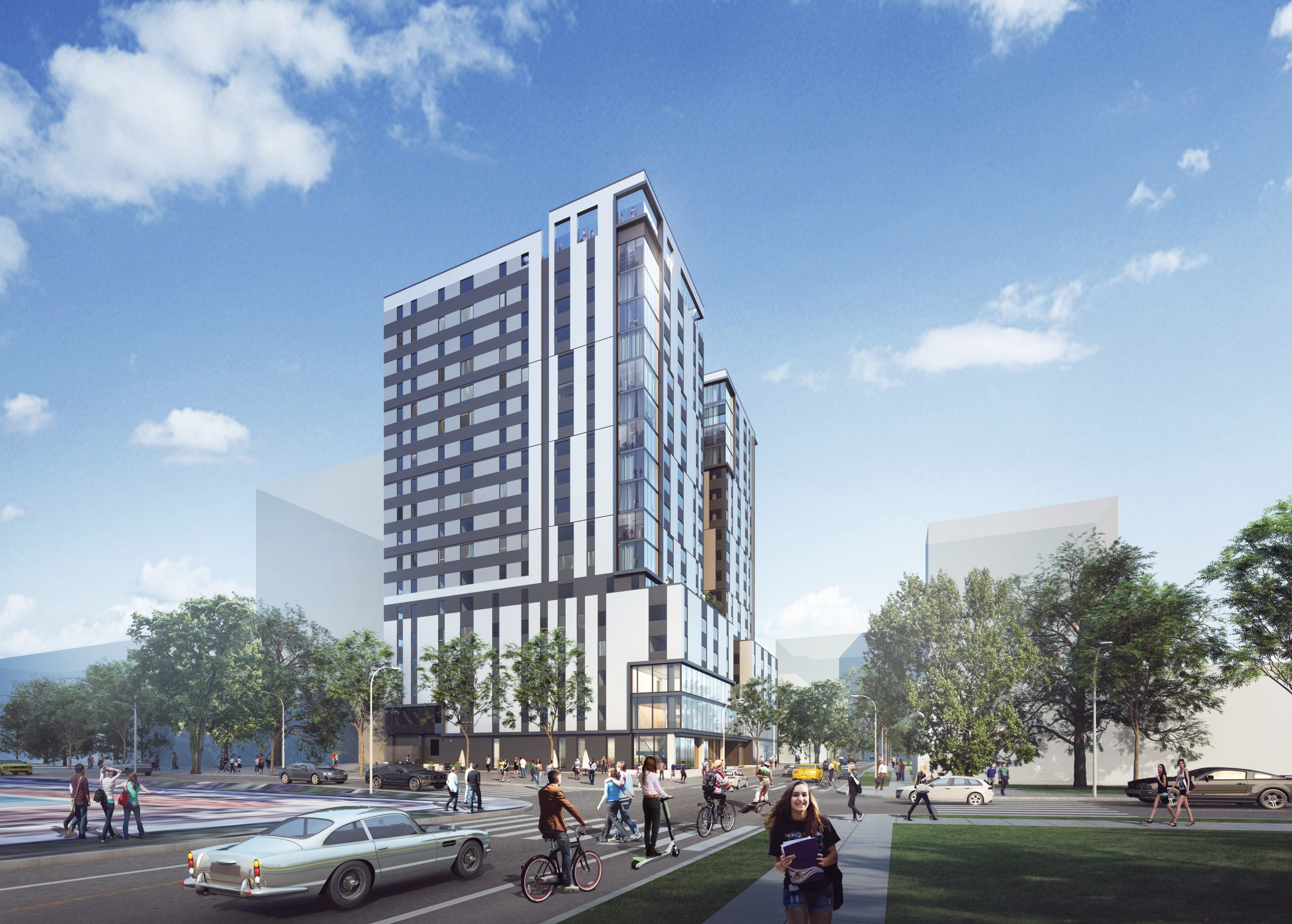 Campus Advantage was hired in November 2018 to complete the initial lease-up of Moontower — a high-profile, new student housing development in Austin, Texas being developed by Lincoln Ventures, an Austin-based real estate investment and development firm. The 18-story, 567-bed property is located in West Campus, serving the University of Texas at Austin (UT). Catalyst, Campus Advantage's marketing partner, was engaged to establish the brand for the asset in collaboration with Lincoln Ventures and assisted with creating digital marketing strategies to set the development apart within the competitive UT market. Numerous focus groups were held during the design phase of the development to tailor the design features to students' preferences, and it was imperative that the brand reflected the attention to detail that was emphasized in the development plans.
Campus Advantage and Catalyst worked together in the planning and execution of a brand that would successfully launch the development into the local community. To do so, Moontower teamed up with local businesses for social media giveaways and on-site events. The development also incorporated influential UT alumni into the branding by naming floor plans after alumni and including quotes from Matthew McConaughey, a UT alumni celebrity, in the marketing materials. Moontower's target demographic was identified early on, and the development worked to brand and market to these students. The property emphasized guerrilla marketing efforts coupled with unique, aggressive digital strategies, including SEO, SEM, and social media meme campaigns, to drive leads for the development during the initial key leasing months. Additional marketing and leasing efforts included establishing a marketing street team, sponsoring Greek Life events, and hosting social media contests. Moontower held a philanthropy contest in May 2019 to assist in launching the brand, which resulted in more than 16,000 likes on Instagram.
Moontower has established itself as the place to be with its top-tier living experience, including an excellent location, high-end finishes, a wellness-driven amenity set, and unparalleled customer service. These combined branding and marketing efforts led to the development reaching 100% pre-lease occupancy by April 2020 — 15% ahead of the development's direct competitors, and 27% ahead of the off-campus market.
"The strong partnership and collaboration between Lincoln Ventures and the Campus Advantage team resulted in the extremely successful first lease-up of Moontower. Building onto the positive reputation of Lincoln Venture's prior West Campus developments, the brand and marketing strategy created by the Campus Advantage team caught the attention of all UT students, resulting in immediate demand that quickly drove leasing velocity. Leasing started 15 months before the project was scheduled to deliver, a true testament to how quality development product and integrated marketing can resonate with students. This lease-up surpassed our expectations and we are excited to continue to work alongside the Campus Advantage team to serve our Moontower residents with an unparalleled experience in the West Campus market." – David Kanne, Founder and Managing Principal of Lincoln Ventures
Campus Advantage will continue to provide property management services after opening, which will include oversight of property operations, marketing and leasing campaigns to drive subsequent leasing seasons, and the delivery of the Students First® Experience residence life program.
About Lincoln Ventures:
Lincoln Ventures is an Austin, Texas-based real estate investment firm focused on acquiring, developing, and managing high-quality real estate in superior locations throughout the United States. They are principally engaged in the ownership, acquisition, development, and management of both residential and commercial real estate assets. They employ an opportunistic investment strategy, seeking to acquire assets that are underutilized, leveraging their teams' unique ability to assess opportunity, innovatively design, and effectively implement a carefully crafted strategic plan. With their unique hands-on management approach, they unlock potential and create value for their assets, partners, and the surrounding community, achieving superior risk-adjusted returns.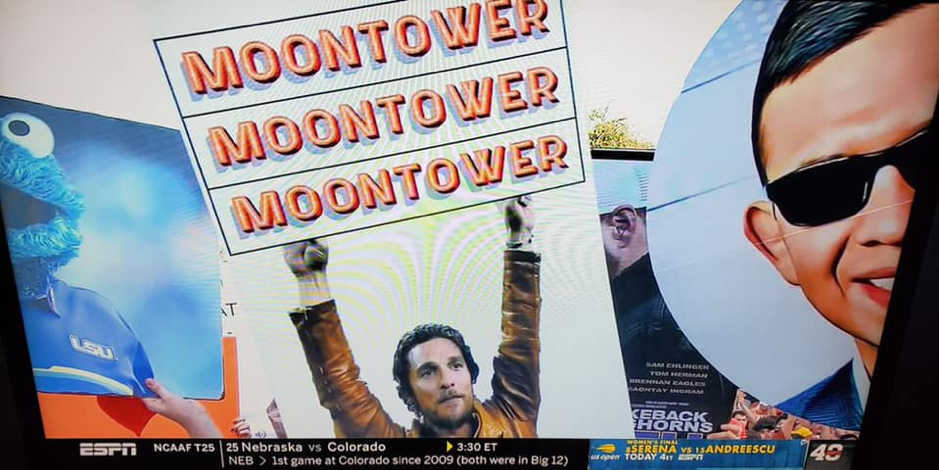 Liv+ Arlington
Location: Arlington, TX
University: University of Texas at Arlington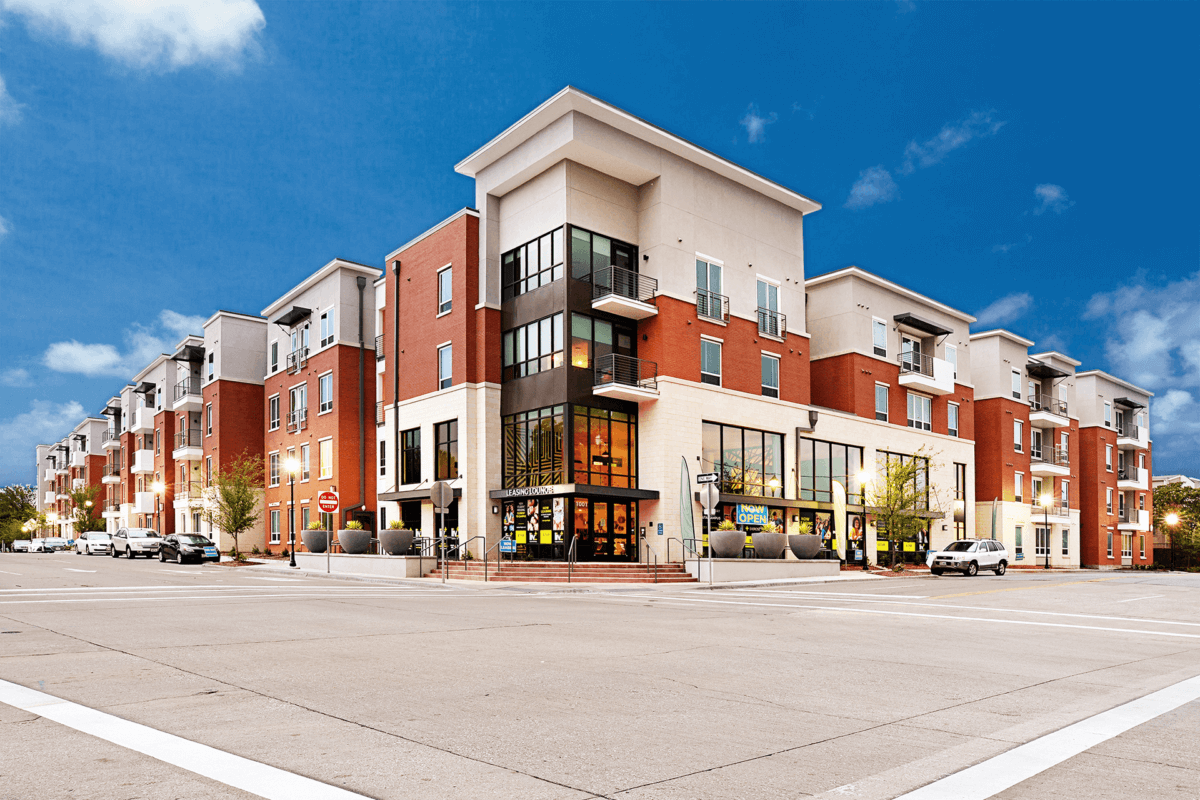 In 2016, Stark Enterprises engaged Campus Advantage to perform a Market Analysis and Feasibility study for Liv+ Arlington — a new 789-bed student housing development near the University of Texas at Arlington (UTA). The market study included an analysis of on- and off-campus housing, rental rates, concessions, enrollment, and the University's plans for future growth. Campus Advantage compiled recommendations for the development project, including a unit mix, amenities, apartment features, marketing tactics, and rental rates based on their findings. All recommendations were tailored to increase interest from the unique UTA student demographic plus factored in the University's evolution from a primarily commuter campus.
Stark Enterprises continued to engage Campus Advantage for design and development consulting throughout the development's planning and design process. Community spaces were carefully designed to contribute to residents' academic success and wellness as well as peak interest from prospective students and parents during tours. The two-story clubhouse was designed to include a variety of study spaces and a spacious computer center to accommodate varying study styles and group sizes while remaining lively and inviting. The pool deck and courtyards were also carefully crafted to provide unique spaces for students to lounge, socialize, unwind, or study. To differentiate itself within the Arlington market, Campus Advantage recommended Liv+ feature a fresh market café to provide residents with 24/7 access to a variety of convenient, healthy and satisfying snacks.
Campus Advantage's affiliate marketing partner, Catalyst, also worked closely with Stark Enterprises to develop the Liv+ brand and create marketing materials that would highlight the one- of-a-kind experience the development would offer. A strategic marketing plan was created to sell the Liv+ brand through online digital strategies as well as traditional grassroots marketing efforts. It was imperative to sell the upscale resident experience in addition to the development's amenity offerings while the project was under construction as several new developments had recently delivered, and future developments were in the pipeline.
Liv+ Arlington opened in fall of 2018 and quickly developed a strong reputation at UTA for its robust amenity package, unmatched Students First® residence life programming, and customer service focused management team. The property's J Turner Research Online Reputation Assessment score is 21 points higher than the market average; a true testament to resident satisfaction and the strong rapport built between management and residents. The management team also developed close relationships with key UTA on-campus departments, securing master lease contracts with both athletic and academic programs. The strategic marketing efforts, key relationship building, and dedication from the on-site team resulted in the property achieving 96% occupancy for fall 2019.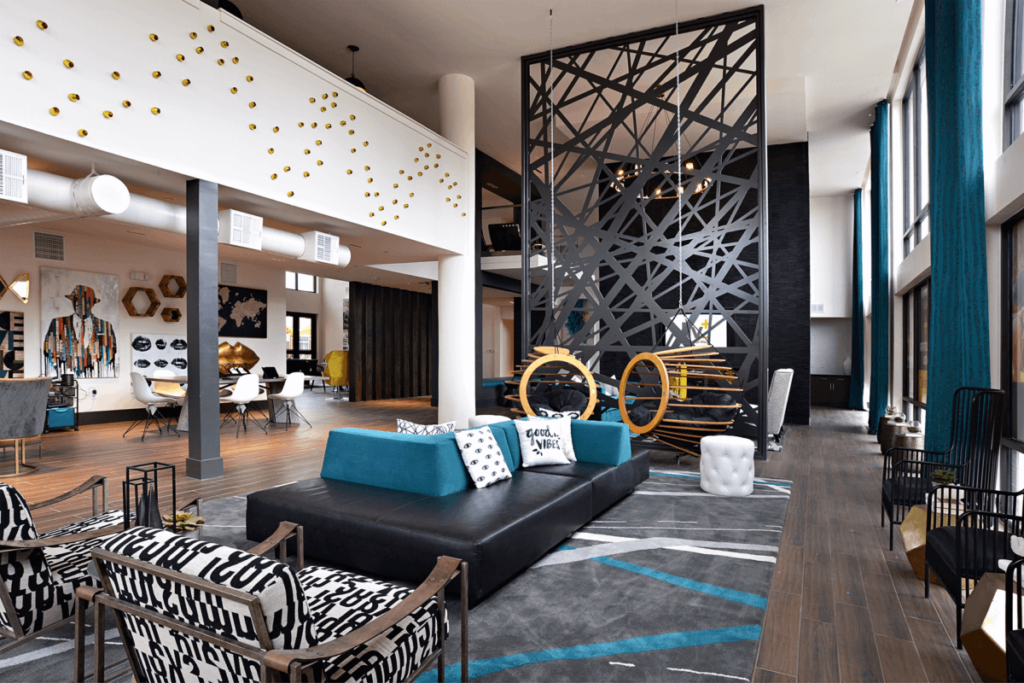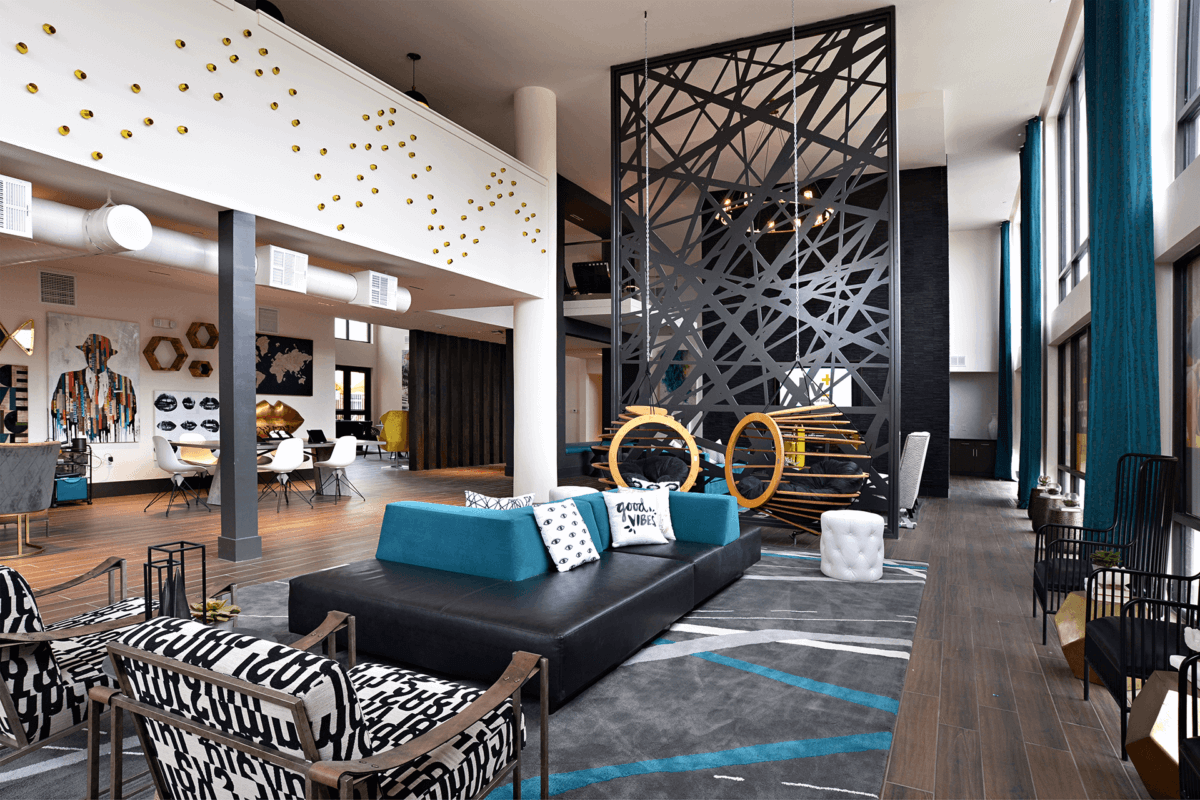 "Our cohesive partnership with Campus Advantage has been instrumental in the success of Liv+ Arlington. Together, we have built strong relationships with UTA, devised and deployed aggressive marketing strategies to achieve occupancy goals, and created a rewarding living experience for residents who choose to call Liv+ Arlington their home. Stark Enterprises was built on the philosophy of creating spaces that evoke visitors' enjoyment, and we are proud of the Liv+ brand and experience we have built together with Campus Advantage to continue that philosophy. We look forward to delivering this unique product to other markets together in the future." – Stacie Schmidt, Vice President of Marketing and Communications for Stark Enterprises.
About Stark Enterprises:
For over 40 years, Stark Enterprises has been developing and managing generational assets that leave visitors with lasting impressions. Stark's nearly $2 billion portfolio consists of retail, entertainment, office, residential, hotel and student housing environments, totaling approximately 8 million square feet, located in over nine states. With over $1 billion under development, Stark properties are always managed with the company's long-term investment strategy in mind and are continually recognized by customers and industry leaders as among the most beautiful, well operated and maintained properties in the nation.
The Knox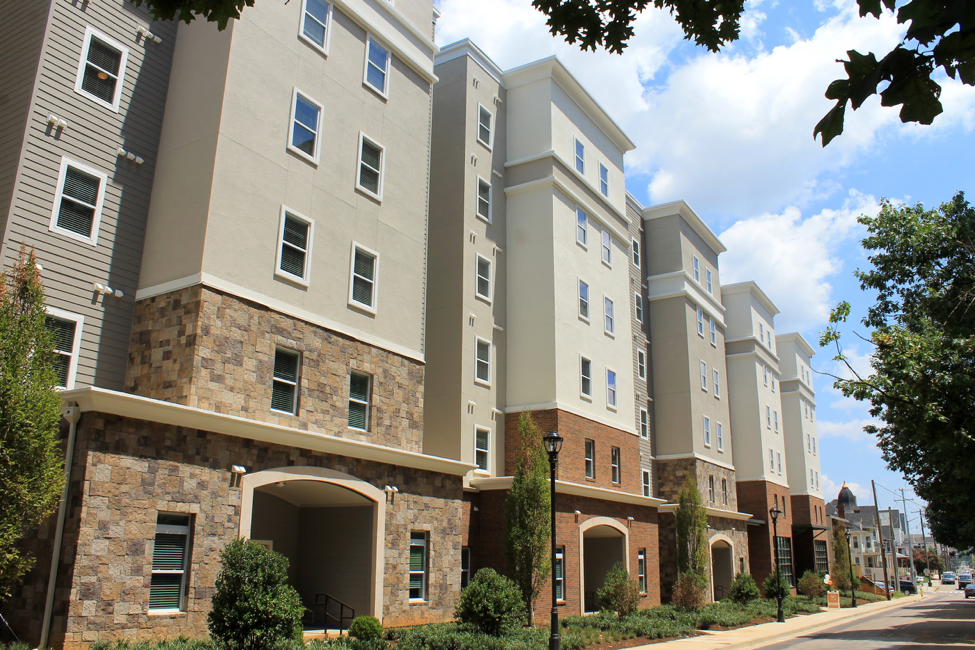 When ideal location meets differentiated value driving a 95% pre-lease rate and pre-leasing revenue at 101% of projections, you know there's more than luck involved. And that was certainly the case with The Knox, a new student housing property completed in August 2016 near University of Tennessee in Knoxville, TN, developed by Campus Advantage and Pinecrest.
As the result of an advanced ranking analysis of 240 university markets, Campus Advantage identified the University of Tennessee as a market ripe for new housing. After identifying the market, Campus Advantage evaluated three different sites and chose the one with an irreplaceable location.
The development sits in a transitional zone with historical significance on one side of the block consisting of low density early 19th century housing, and the other side of the block unfettered zoning-wise, facing a 12 story University of Tennessee Residence hall. Entitling the site within an historical district required a great deal of flexibility. Working closely with the local historic Fort Sanders neighborhood group, Kelly Grossman Architects, and Kelle Contine Interior Design to ensure the design integrated with the surroundings, the project incorporates a high density modern mid-rise on the side of the site facing the university with a more traditional, lower density three story walk-up with faux porches to fit the historical context facing the historic district. They are brought together by a large outdoor green roof deck.
To achieve strong occupancy and rental rates compared to other similar projects in the market, the project ensured on-time delivery in its initial lease up. It additionally offers amenities geared towards outdoor leisure activities, nice weather and the active nature of Knoxville residents, including a 12,200 SF outdoor green roof deck that boasts multiple hot tubs, televisions, cabanas, grills and an outdoor fireplace as well as a "Starbucks-type" lounge, game centers, study rooms, a clubhouse and a state-of-the-art fitness center.
Role: Developer, Manager, Marketer
Location: Knoxville, TN (University of Tennessee)
Entitlement & Design Timeline: June 2013 – Feb 2014
Ground breaking: November 2014
Delivery: May 2016
Beds: 385
Strategy: Merchant Build
Hard Construction Cost: $20.3 million
Total Development Cost: $29.1 million
Loan-to-Cost: 70% (hypothetical)
7.43% Yield on Cost (pro forma)
26.2% IRR (pro forma)
2.1x MOIC (pro forma)